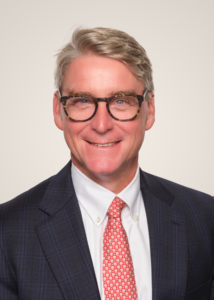 Camp R. Wynn, CFA
Principal
Greenville Office
Camp joined Colonial in 2001, and became a principal in 2007. He previously worked as an analyst in Banc of America Securities' Global Corporate Investment Bank in Charlotte and for the Bank of America Financial Strategies Group. He earned the Chartered Financial Analyst (CFA) designation in 2003. He serves as a trust officer and portfolio manager, and heads Colonial's investment research. He is a Spartanburg native and a graduate of USC.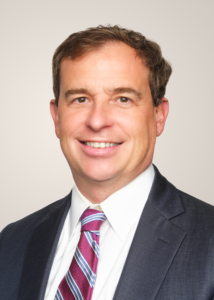 Jamison W. Hinds, JD
General Counsel
Greenville Office
Jamie joined Colonial Trust after having practiced law in Greenville for 18 years with the firm Ashmore Leaphart Rabon Hinds, LLC. He practiced in Estate Planning, Trust & Probate Administration and Litigation. He has served on the South Carolina Board of Accountancy and in other community roles. A native of Birmingham, Alabama, Jamie is a graduate of Sewanee, The University of South and The University of Alabama School of Law.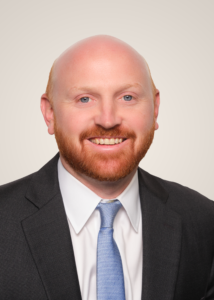 James C. Fiske, CFP®
Portfolio Manager & Investment Analyst
Greenville Office
Prior to joining Colonial in 2019, Jimmy worked as a Portfolio Analyst at Brown Advisory in Washington, D.C. and more recently as a Financial Advisor at BB&T Scott and Stringfellow in Greenville, SC. He earned a Certificate in Financial Planning from Georgetown University - School of Continuing Studies and is a Certified Financial Planner (CFP®️). He graduated with a bachelor's degree in Economics from the University of South Carolina. Jimmy is originally from Alexandria, VA, and now lives in Greenville with his wife, Patton, and two daughters.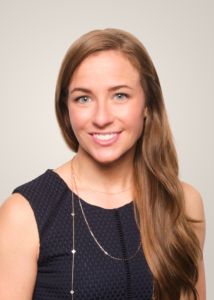 Kathryn A. Smith, CPA/PFS, CFP®
Financial Planner
Greenville Office
Kathryn brings to Colonial Trust experience in both public accounting and financial planning. In public accounting, Kathryn's time was focused on the areas of high net worth individual, estate, trust, and gift tax compliance, as well as planning. She has also worked as a financial strategist with a wealth management group, guiding clients through retirement preparedness and planning. She earned a Masters of Accountancy and Certificate of Financial Planning from Appalachian State University and graduated with a Bachelor of Science in Business Administration from Lees-McRae College. In addition to being a CERTIFIED FINANCIAL PLANNER™ (CFP®), she is also a Certified Public Accountant (CPA) and a Personal Financial Specialist (PFS).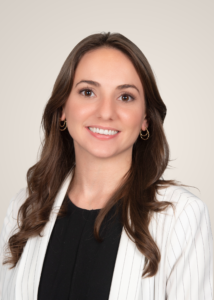 Jordan R. Taylor, CPA
Director of Family Office Services
Greenville Office
Jordan has a history in public accounting and C-store accounting. In public accounting, Jordan audited financial statements for various private companies and specialized in compliance audits. She has obtained a Masters of Accountancy and Bachelors of Accountancy from Clemson University. In addition, she is a Certified Public Accountant (CPA). Jordan is a native to the Greenville area having grown up in Easley, SC and is now residing in Taylors, SC with her husband, Matthew.
Karen H. Longhurst, ATFA, CTFA
VP of Trust Operations
Greenville Office
Karen Longhurst has over 25 years of experience in trust management and operations. Prior to joining Colonial Trust in 2007, Karen was with Boys, Arnold Trust Company in Asheville, North Carolina where she was the Administration and Operations Manager serving as a primary contact for personal trust and investment management accounts. Previously Karen worked as trust relationship manager for RBC Centura Bank in Asheville, N.C., where she worked with both personal and commercial trust clients. Karen received the Certified Trust Financial Advisor designation in 2003.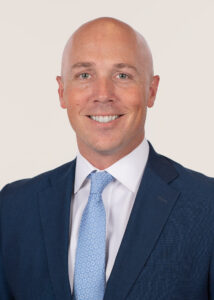 Matt Van Name, CFP®, CRPS®, AIF®
Corporate Retirement Plan Specialist
Greenville Office
Matt serves as Corporate Retirement Plan Specialist at Colonial, specializing in Advisory and Consulting Services, including investment advice, retirement plan design, participant education and engagement, and ERISA compliance. He began working with corporate retirement plans in 2010 and holds the Certified Financial Planner (CFP®), Chartered Retirement Plan Specialist (CRPS®), and Accredited Investment Fiduciary (AIF®) designation. A native of Greenville, SC, and a graduate of Clemson University, Matt resides in Boiling Springs, SC, with his wife and two kids.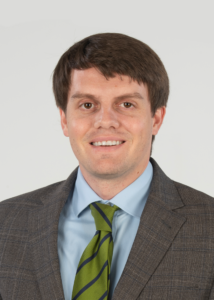 Thomas Ledbetter
Investment Analyst and Associate Portfolio Manager
Greenville Office
Thomas joined Colonial Trust in 2022, and previously worked as an Associate Investment Analyst for Wells Fargo Private Bank in Charlotte, NC. He is a graduate of Clemson University with a Bachelor's in Economics, and is pursuing the Chartered Financial Analyst (CFA) designation. Thomas is originally from Greenville where he now lives with his wife Ellison. His interests include running with his German Shorthaired Pointer, reading, and cooking.
Pamela G. McCauley
Trust Officer for Special Needs & Circumstances
Greenville Office
Pam came to Colonial Trust after having served the Probate Courts of South Carolina as a professional Guardian and Conservator. Pam works statewide administering our Special Needs Trusts and other trusts with challenging issues and circumstances. A native of Upstate New York, Pam graduated from the University of Connecticut and came to South Carolina in 1984. She lives in Greenville County.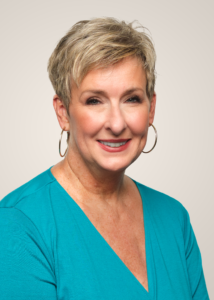 Lori Nguyen
Trust Administrator
Greenville Office
Lori joined Colonial in June of 2018 after serving 14 years in retail banking with BB&T and First Citizens Banks as a Financial Center Leader. She is a native of Greenville, and a graduate of North Greenville University and Erskine College where she earned a Bachelor of Science degree in Psychology. Lori is primarily responsible for trust administration and client service in our Greenville office.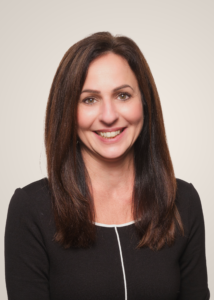 Gina Grooms
Assistant Trust Administrator
Greenville Office
Gina joined Colonial Trust Company in February 2020 after working as a real estate paralegal and as a realtor. Facilitating others in achieving their goals and dreams has been the joy of her career. Born in Charlotte, North Carolina, she spent most of her childhood in Germany while her father served in the United States Army. She graduated from Frankfurt American High School and attended the University of Maryland at the Munich Campus. She finished her studies in Behavioral Science at Lynn University in Boca Raton, Florida. Gina is responsible for Trust Administration and client service in our Greenville office.